We were 2 at the Bar again this weekend.  Hitting two restaurants, one a repeat and one new, very new.
Friday night we made a repeat visit to AKA Bistro in Lincoln, MA.  We'd been there before and liked it.  It's in an upscale Boston suburb in an old railroad station.  Modern with a communal table and small bar we had a reservation but decided to be 2 at the bar, of course.
The restaurant concept is that they serve both a French and Japanese menu.  We sat down and it took a little while for a waitress to come to us.  We ordered two glasses of wine to start, a Bordeaux Blanc and a  Cotes du Rhone .  The wine was served in an O-Riedel (a stemless tumbler) glass which was a nice touch.  But the problem was, the pour was rather skimpy, I'd guess about 4 ounces.  Next, the menu.  We opted for French; steak frites, pork fritters and an arugula and beet salad.  We shared and the tally came to over $100.  It was a very underwhelming meal, very ordinary, nothing bad mind you, but just not something that we'd come back for.  We couldn't leave without ordering dessert, a little molten chocolate cake with homemade ice cream.  The best part of the meal?  The wine.  Will we go back?  No.
That brings us to our second 2 at the Bar experience.  A brand new restaurant in the South End.  Cinquecento on Harrison Avenue.  The latest addition to the Aquitaine Group, housed in what was once Rocco. It's a great looking room with exposed brick walls, a cozy bar and cafe area with soaring windows, and subdued lighting. Now to the food.  Mind you, the restaurant has only been open for a week.  We started with wine.  You have a choice of four sizes, from a glass to the bottle.  Interesting concept and we liked it.  We could order a glass and a half in a little carafe.  We had a good Tuscan Vermentino and a killer Sicilian red.
Next, an order of fried artichoke  with capers, garlic and mint.  It was good but not great.  It needed a little something else to give it a punch of flavor.  W also shared grilled octopus with celeriac and Taggiasca olives.  The grilled octopus was terrific, perfectly prepared with great flavor.  Next up, an order of Bolognese with homemade tagliatelle.  Delicious!  Add some chewy, crusty, rustic bread, I'm thinking from Iggy's.  It was enough for both of us to share and we scooped up the last bits of the Bolognese with the bread.  For dessert, the most delicious zeppole, little puffs of fried goodness serve with whipped ricotta and a sauce of orange and ginger syrup, three on the plate but we could easily have had three more.  So, this meal came to $88.  Less than AKA Bistro and much, much better, overwhelmingly good, especially for a restaurant that's only been open for a week.  They definitely know what they're doing!  Plus, it had a good buzz and we enjoyed sitting at the bar talking to the people next to us.  Will we go back?  Definitely!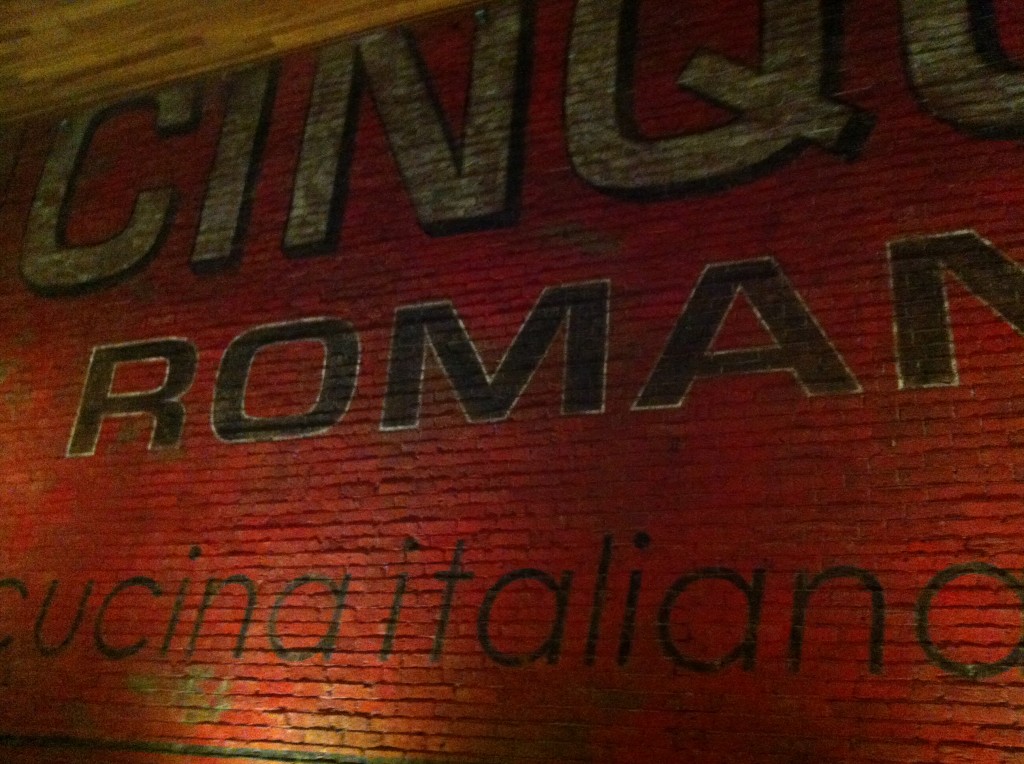 See you at the bar….