If you live in or are visiting Boston, and are here on a summer weekend in August, it's mandatory that you experience a Feast in the North End, Boston's Little Italy.  This weekend was the opener, Festa di Sant Agrippina.
The North End is Boston's Italian neighborhood, a few tightly packed blocks full of restaurants, cafes, shops and a lot of local color.  On Feast weekends it's wall to wall people, lights, live music, old fashioned carnival games and FOOD.  Have some raw bar or sausage with peppers and onions at one of the street stalls or have dinner in one of the many restaurants that line the streets and then after dinner, take a stroll, have a cannoli and enjoy the street scene.
At the beginning of each Feast, the Madonna is paraded through the streets.  She is slowly covered in cash which goes to the Church.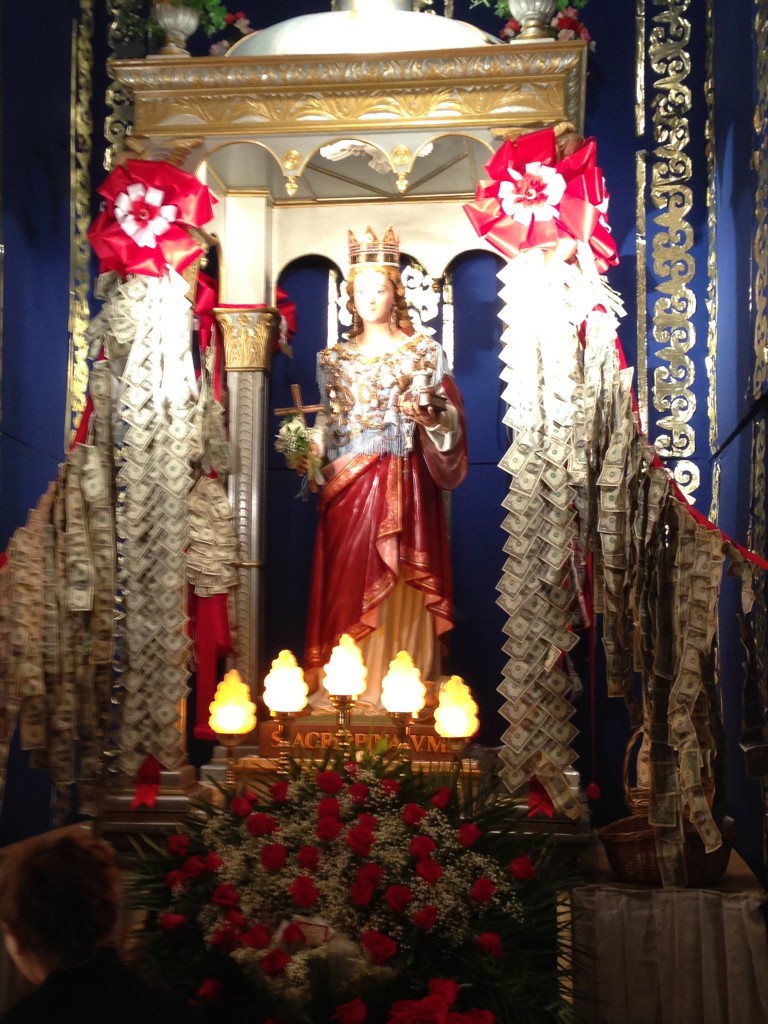 Music – every weekend has a free show.  People dance in the street and the old timers pull up lawn chairs  or hang out their windows to enjoy the music!  Some people (I'm not saying who!) have been known to get up on the stage to sing Disco Inferno with the original group, The Trampps!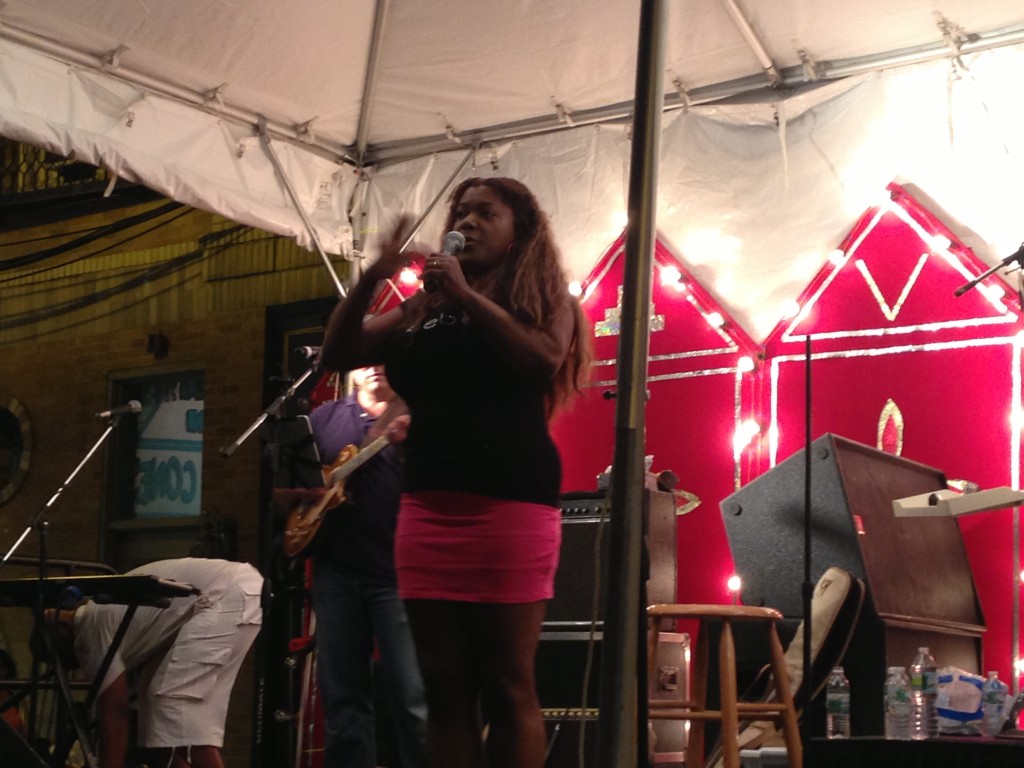 A little raw bar anyone?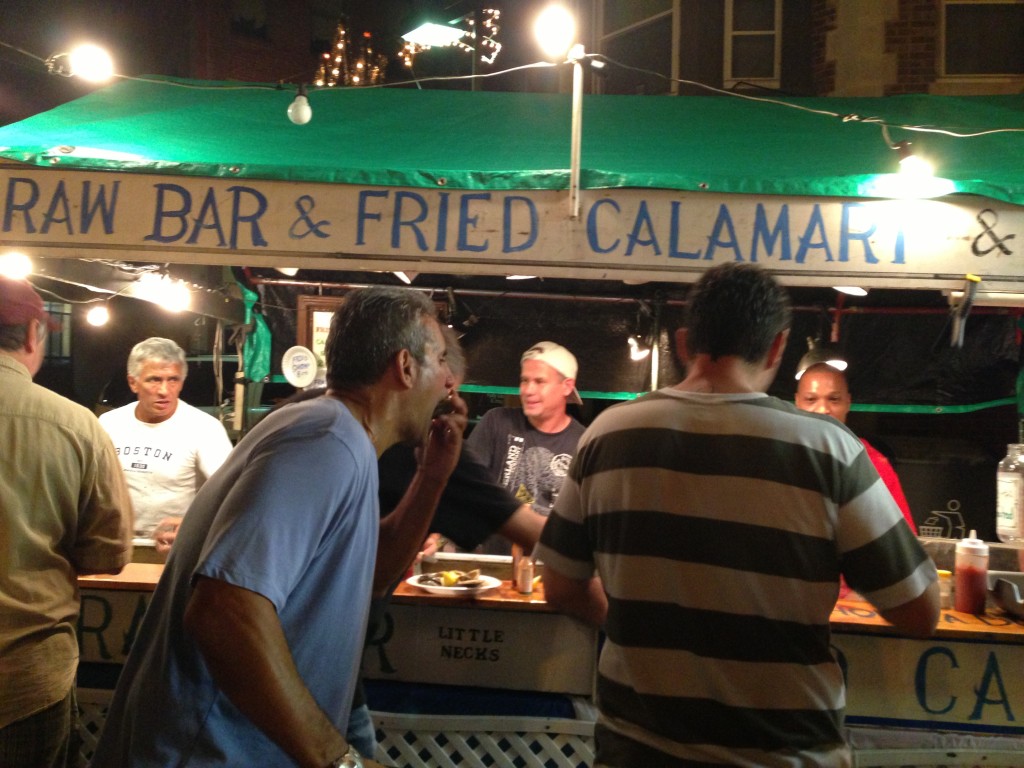 Boston's Finest!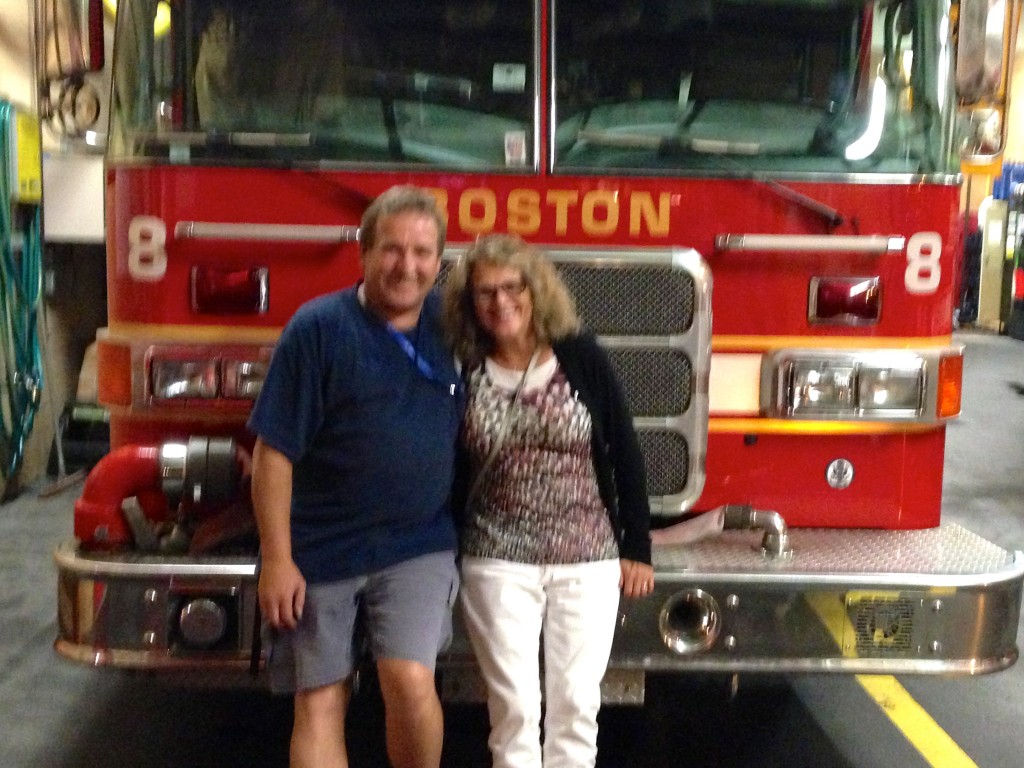 The street scene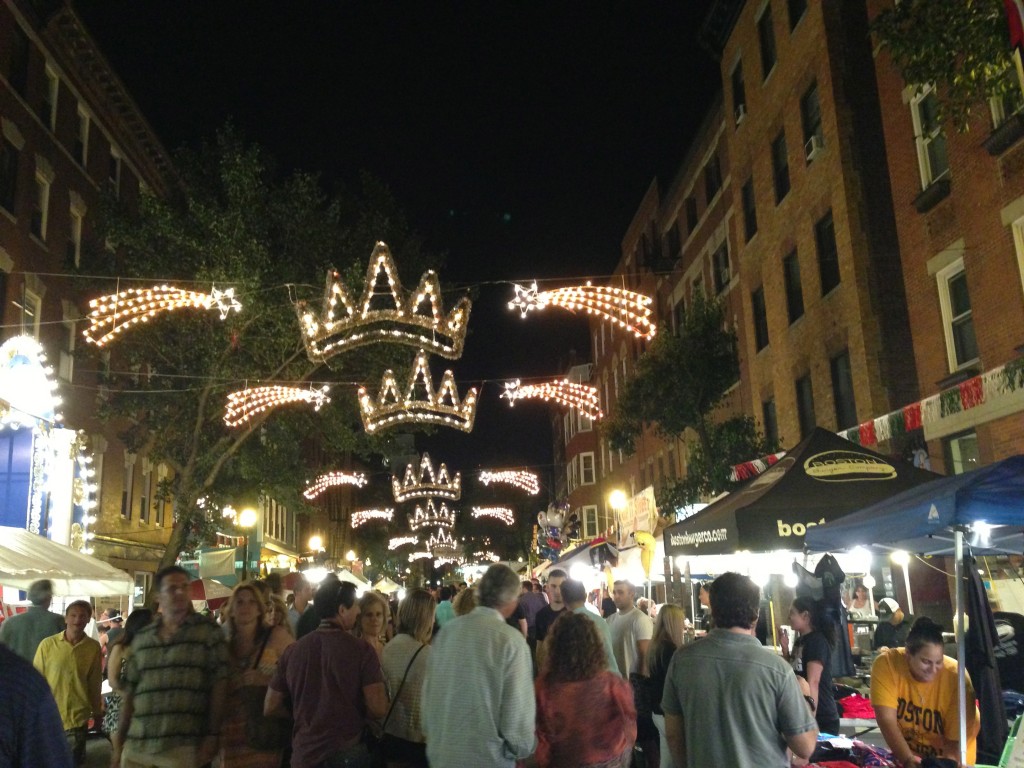 North End Feasts – one of the many reasons Boston is a "wicked awesome" city!