Where to go, where to go?  That was this year's dilemma for our winter vacation.  When an email popped up about The Resort at Isla Palenque, a private island in the Chiriqui Province of Panama, we couldn't book it fast enough.  Why?  A private resort with only 6 casitas, luxurious with all the amenities you could ask for, beaches, great food.  How could we miss?  Plus, with non-stop service from Boston on Copa Airlines, it was a great incentive to go to Panama.  Done deal! Think of Panama and what immediately comes to mind?  The Panama Canal and Noriega.  Panama is all of that and none of that.  Noriega is gone and the government is stable.  The Panama Canal is the largest employer in the country and a cash cow.   It has enabled Panama to build roads, a subway system, make it enticing for foreign investments and give incentives to live in Panama.  The currency is tied to the US dollar which you can use.  Panama City is not like any other capital city in Central America.  For one, it is the largest city in Central America with over one million people (a total of three million people live in Panama).  The airport is the largest in Central America and growing with a new terminal being built.  There is only a 4% unemployment rate, 97% literacy rate, there is no welfare and the healthcare system is excellent.  Panama City is modern, growing, vibrant.  Look at the skyline and you think you might be in Miami.  There is new construction everywhere, there are beautiful parks, incredible malls that rival anything in the United States, restaurants of every ethnicity and big, big  hotels.  We were blown away!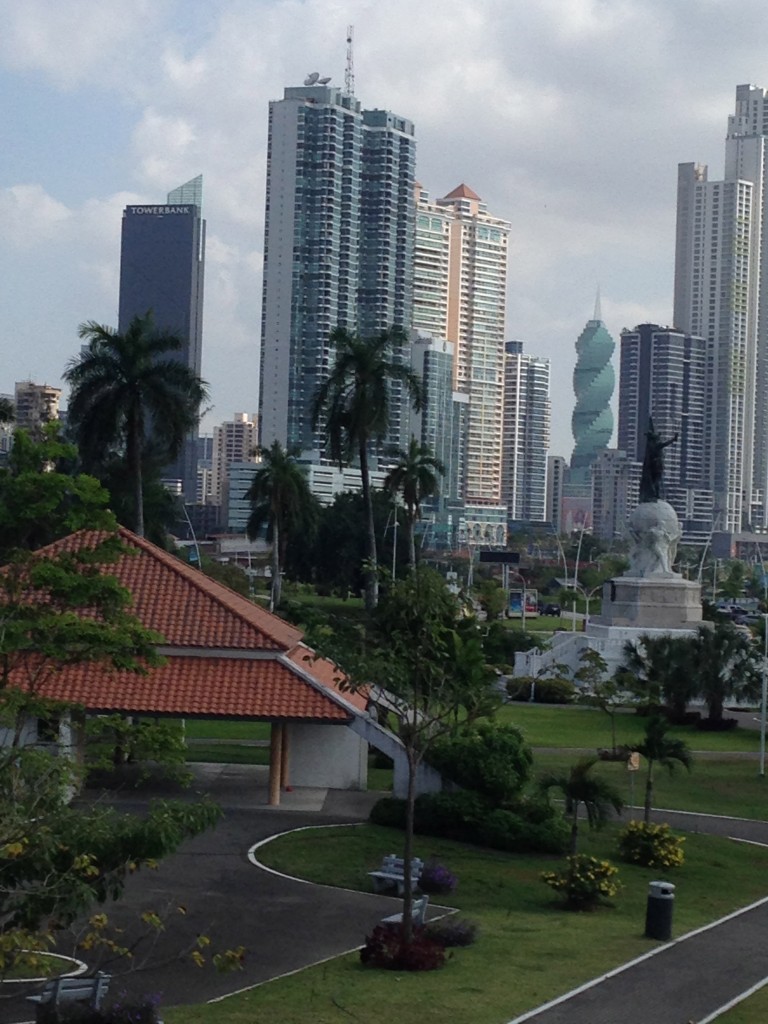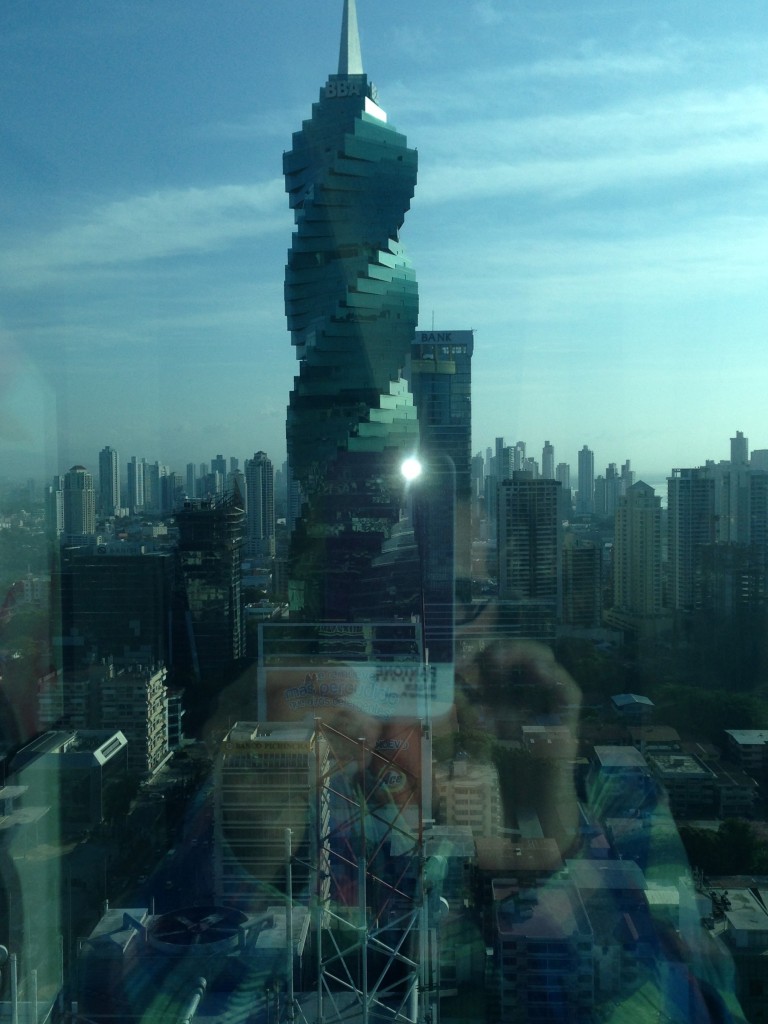 We had one full day to spend in Panama City and we always like to have a private guide to give us some history and insight into wherever we are.  We started at 8:30 a.m. and although we were supposed to be done by 2:30, Mario, our guide spent another couple of hours with us because there was so much to see! Panama City is the oldest continuously occupied European settlement in the Pacific Coast of the Americas.  It was founded in 1519 but was destroyed by a pirate attack in 1671.  What is left of Panama Viejo is an archaeological site comprised of the ruins of a cathedral, convents and public buildings. The city was moved to Casco Viejo, which is situated on a peninsula close to the islands that were used as the port and the entrance to what is now the Panama Canal.  Casco Viejo is a blend of architecture inspired by a mix of Caribbean, French and eclectic styles.  It is a UNESCO World Heritage Site and is being preserved in its authenticity with the buildings becoming boutique hotels, shops, restaurants and a artistic market with vendors and some local musicians.  It's the hip and happening neighborhood of Panama City.  Of course, I had to buy a few trinkets and a water color of the famous Panama bus .  Oh, and the Panama hats that are sold everywhere – they aren't really from Panama, they're from Ecuador!  Some of the best ice cream I've ever had anywhere was at Granclemente in Casco Viejo.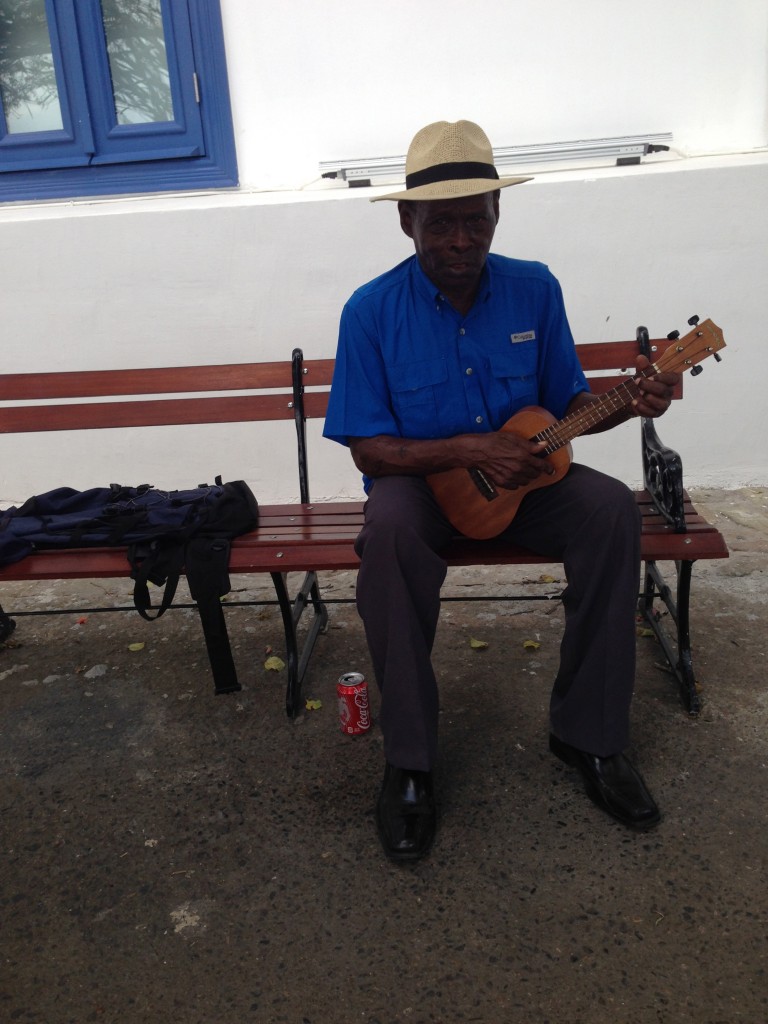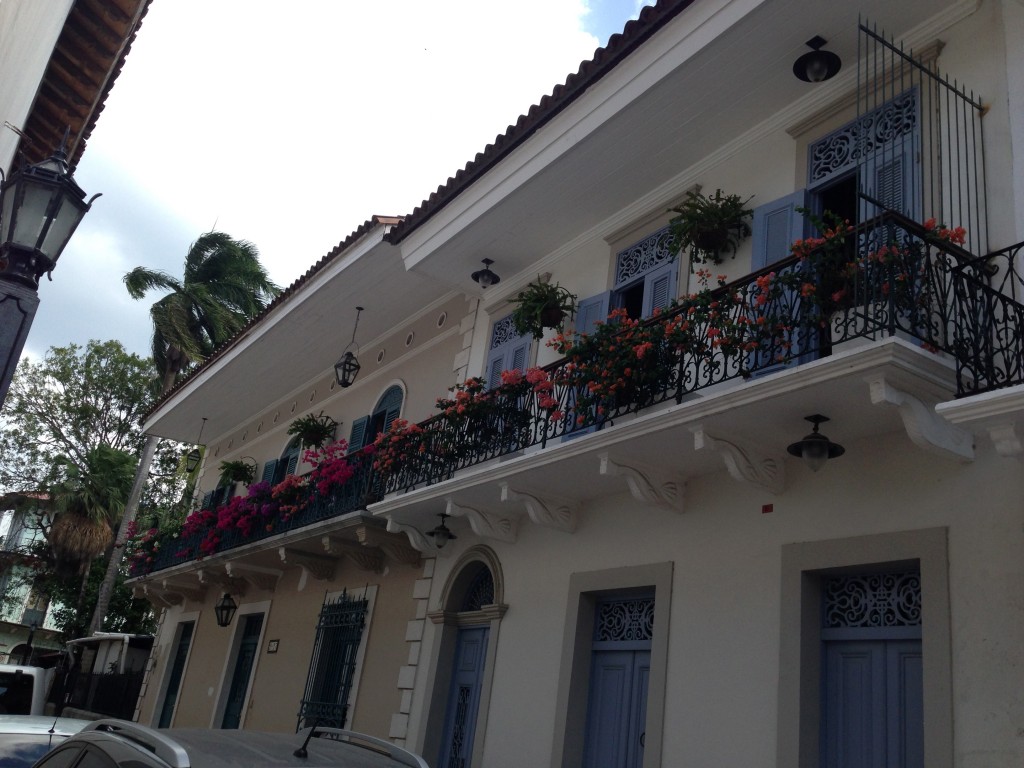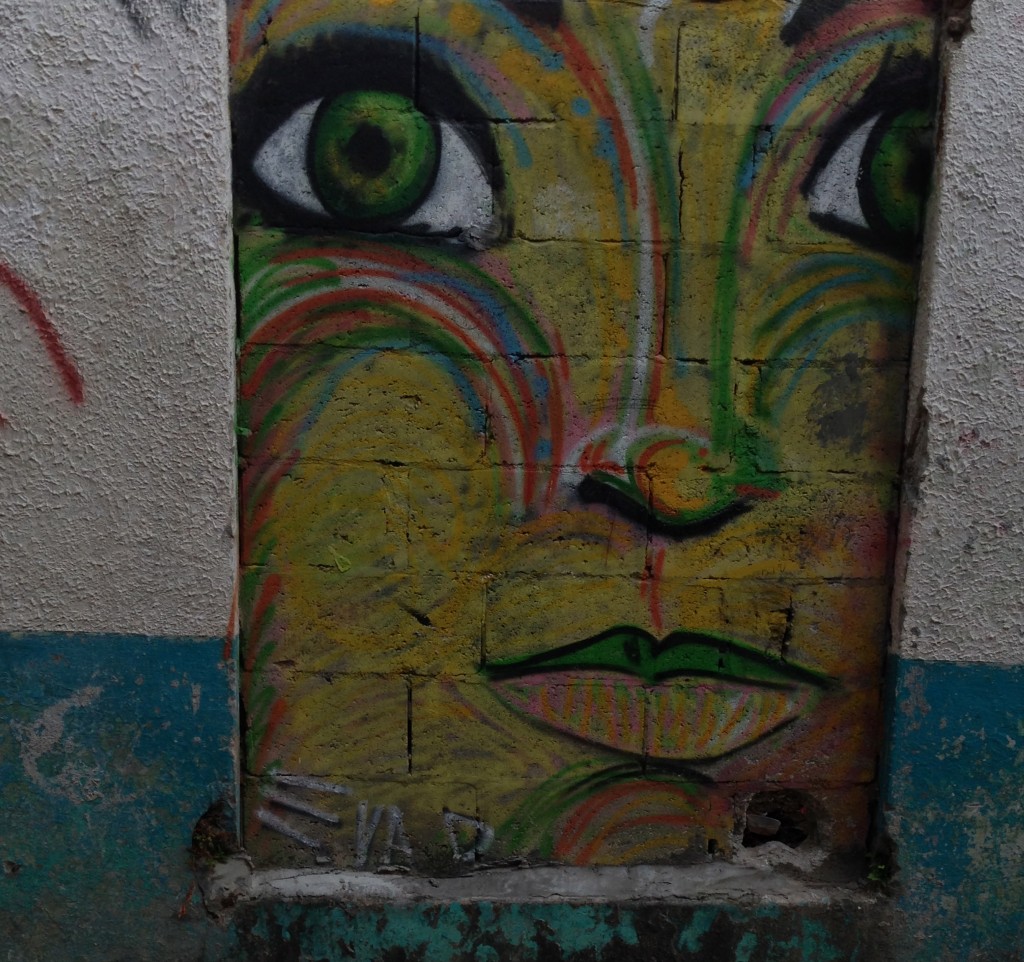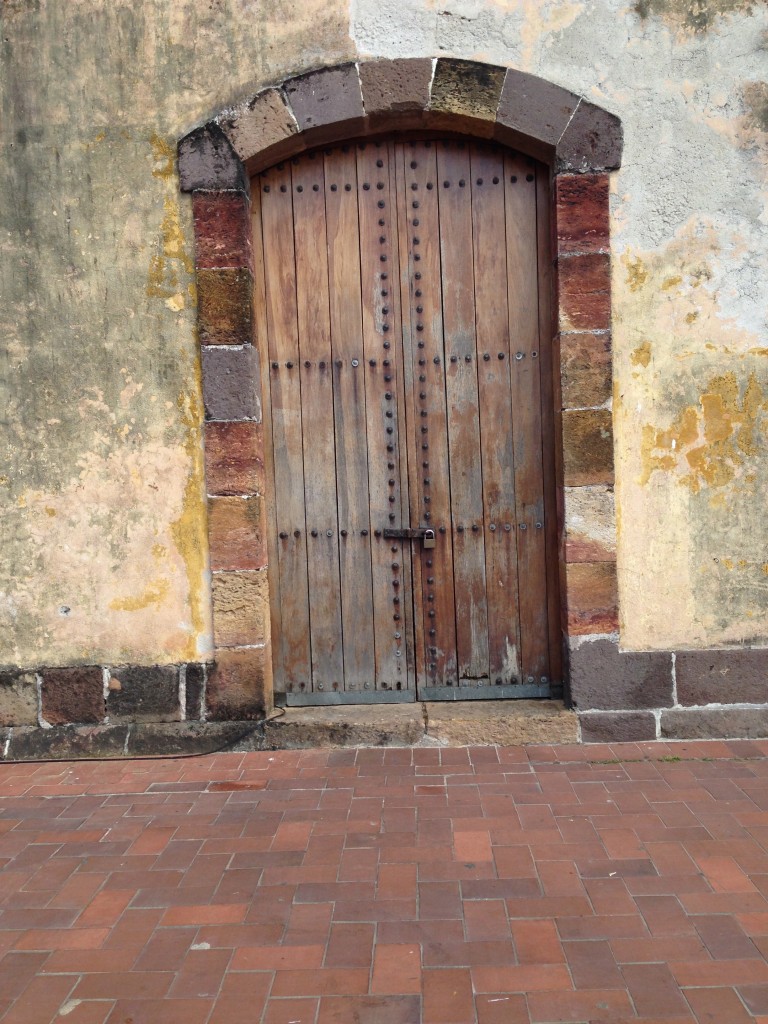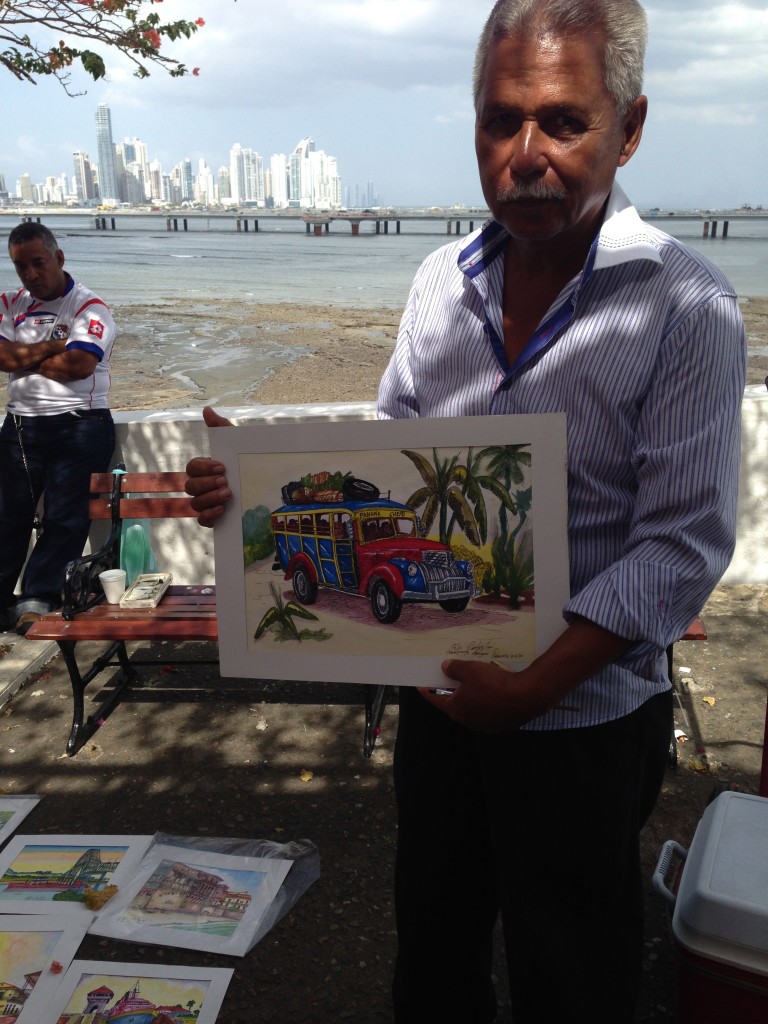 The Mercado Marisco, or Fish Market was a must see.  Fresh fish of every variety for sale with a restaurant upstairs.  We couldn't resist and had lunch there.  After lunch, even though we couldn't eat another bite, we had to have some ceviche from the vendors that are set up outside the market.  On a Sunday, even though it was at least 90 degrees, you couldn't find a seat at a picnic table.  The ceviche is kept on ice and we tried three different varieties.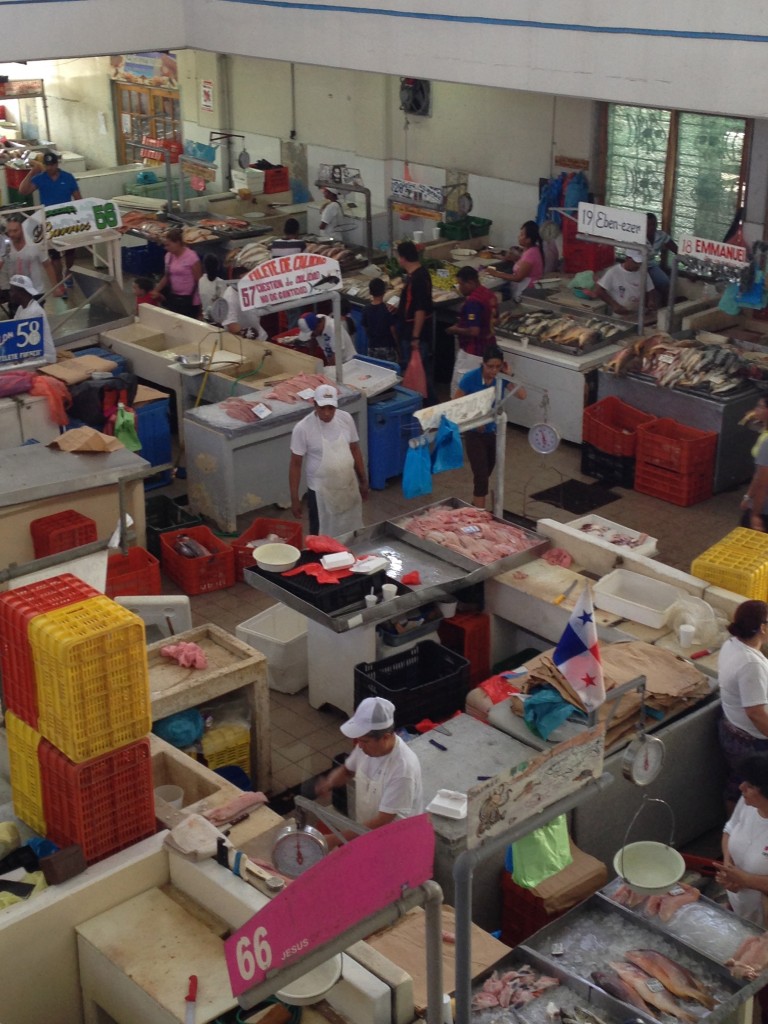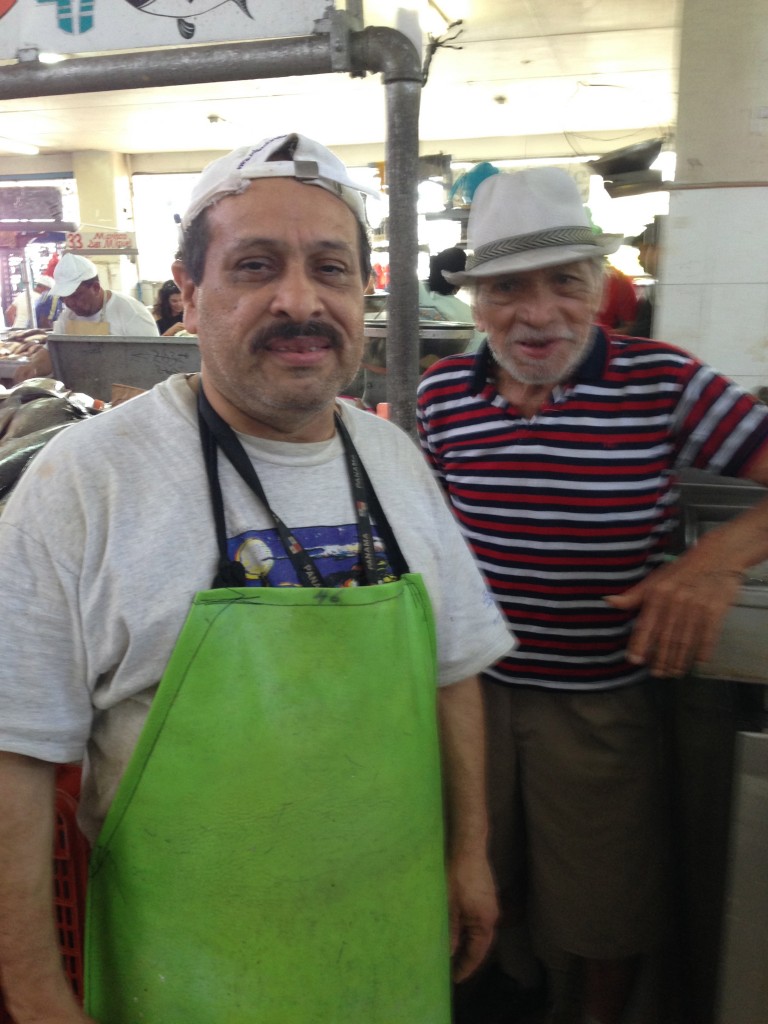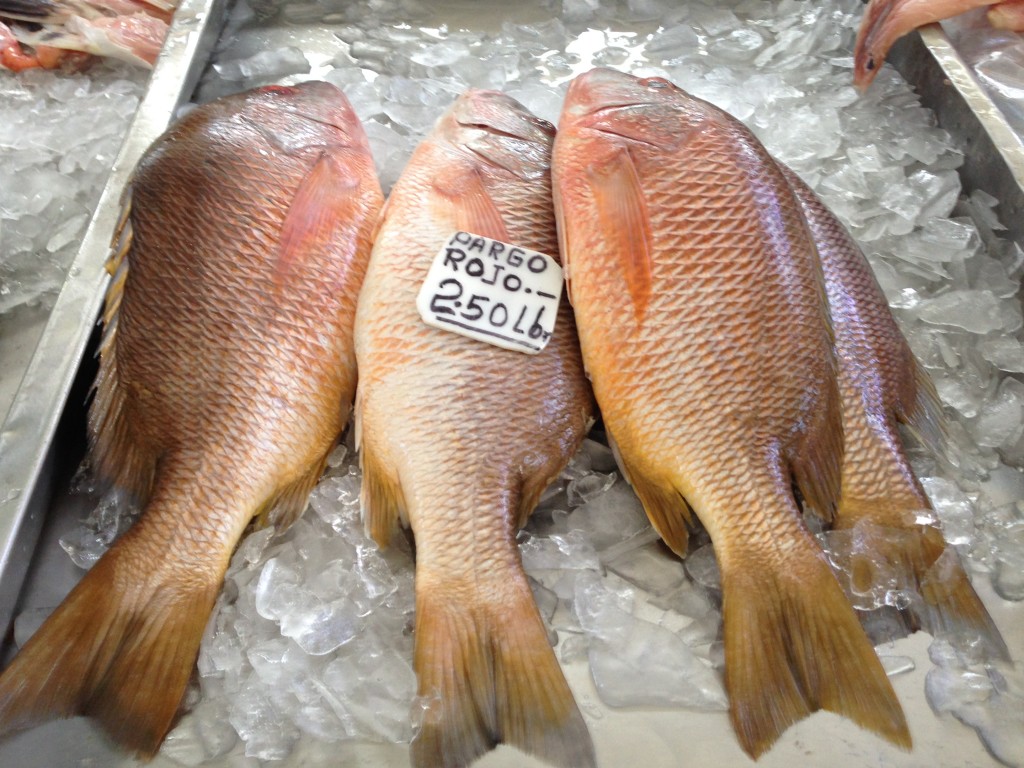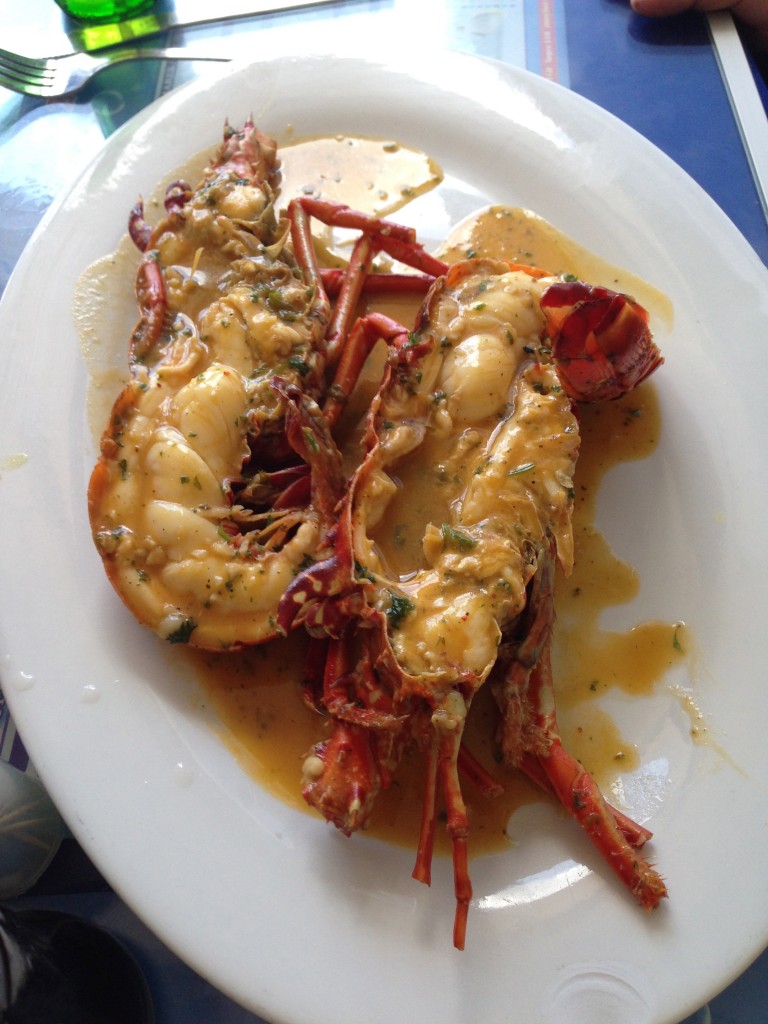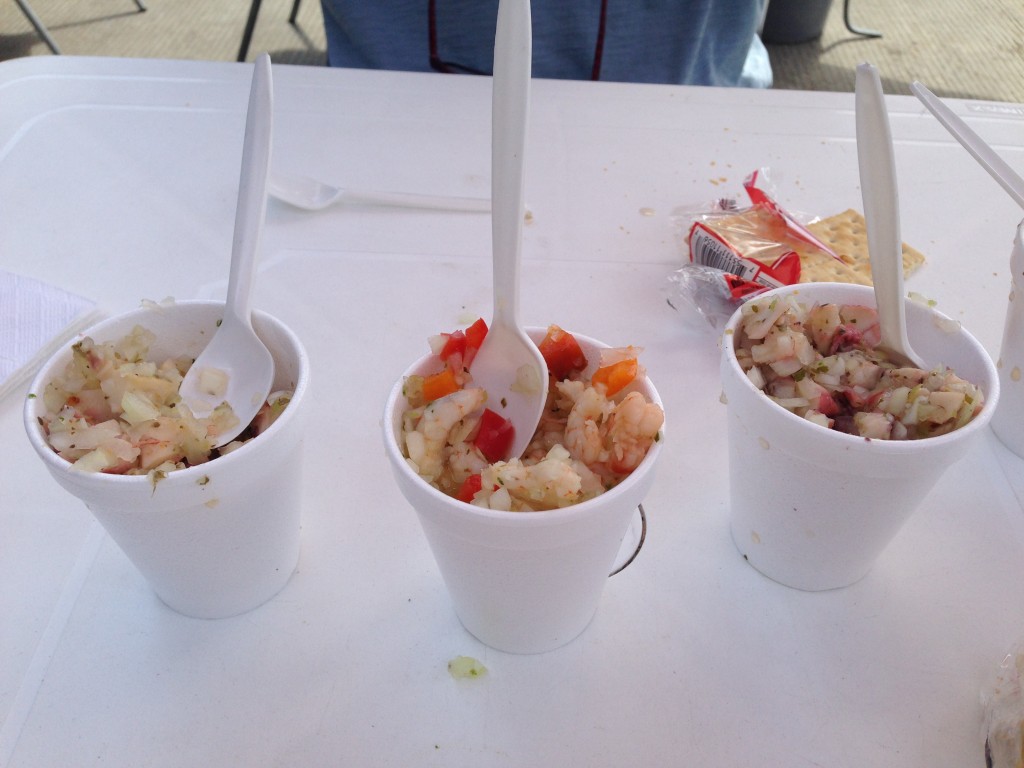 The Panama Canal.  Connecting the Pacific Ocean with the Caribbean and Atlantic it is a modern marvel. We were lucky enough to be there as a tanker was passing through.  Everyone on the observation deck and on the tanker were taking pictures, clapping and waving.  The tanker we saw was not the only one that day.  Each day 30-40 ships pass through and annually 14,000 ships.  That includes sailboats and tankers and equates to millions of dollars a day.  It takes approximately 8-10 hours to go from one side to the other.   This year marks the 100th anniversary of the Panama Canal.  Currently, the Canal is under a major expansion which will be complete this year.  It will double the capacity of the number of ships that pass through the Canal.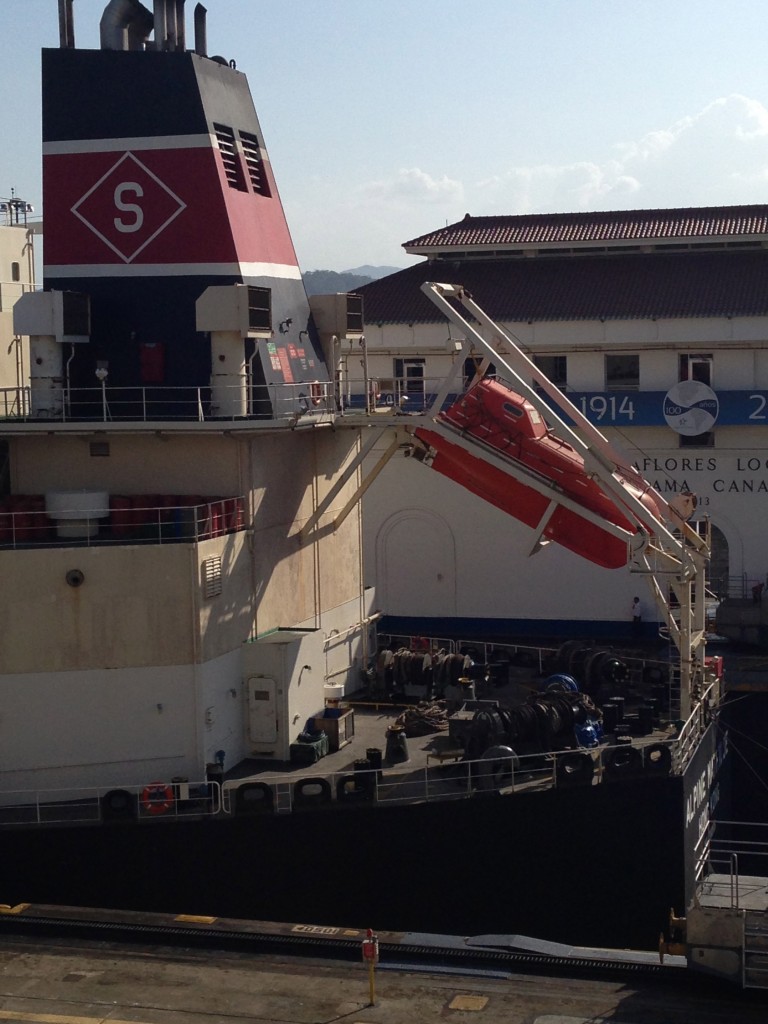 Our last stop was a mega mall.  It beats anything I've seen.  Three floors with every major retailer from the US and Latin America.  It's where everyone goes shopping.  And if you get hungry, there are restaurants and cafe's. We ended our stay in Panama City with a visit to an Argentinian steakhouse!  Then, went back to the hotel packed up.  Our next stop – Isla Palenque.  Was it going to be the paradise we expected?  Stay tuned and see you at the bar…..