…..Lots of them on our road trip to Mendocino.
When I think of Mendocino I think of Dough Sahm and Sir Douglas Quintet and the song they made popular in the late 60's…"Mendocino, Mendocino, where life's such a groove you'll blow your mind in the morning".  (Really, those are the lyrics-well it was the 60's!).  It's just a little off the grid and still has that 60's hippy vibe but also has some incredible retaurants and inns along the coast.  It's three and a half hours north of San Francisco which makes it a destination, not a day trip.  It's probably what Napa was 20 years ago.  The historic or "hysteric" council depending on who you talk to, will not allow any development to deter from the town's original look.  No box stores, no chain stores, no Starbucks.  For that you have to drive to the next town.  Mendocino sits on the edge of the Pacific Coast and wherever you go whether it's on the Big River, Route 128 or any of the other number of roads winding through the mountains, the natural beauty is everywhere.
So this sounded like somewhere we'd like to visit and we headed west for the long 4th of July weekend.
We chose to stay at the Glendeven in Little River, just outside Mendocino.  A small boutique inn with beautiful grounds, llamas, chickens and lots of birds.  We stayed in the Bay  View Suite, better known as the "Bill and Hil" suite because, yes, they stayed there once upon a time.  Not directly on the ocean but with an ocean view and easily walkable.
Waking up to a view of the ocean, waiting for the llamas to be let into the pasture at 8AM (they're kind of like dogs – they have routine, they herd and protect!), having breakfast delivered to our room each morning on individual trays with a delicious egg concoction in a ramekin, fresh baked pastries, (different every day), fresh fruit, hot coffee; lighting a fire at night (because it was cold!), it was a perfect spot for our base of operations!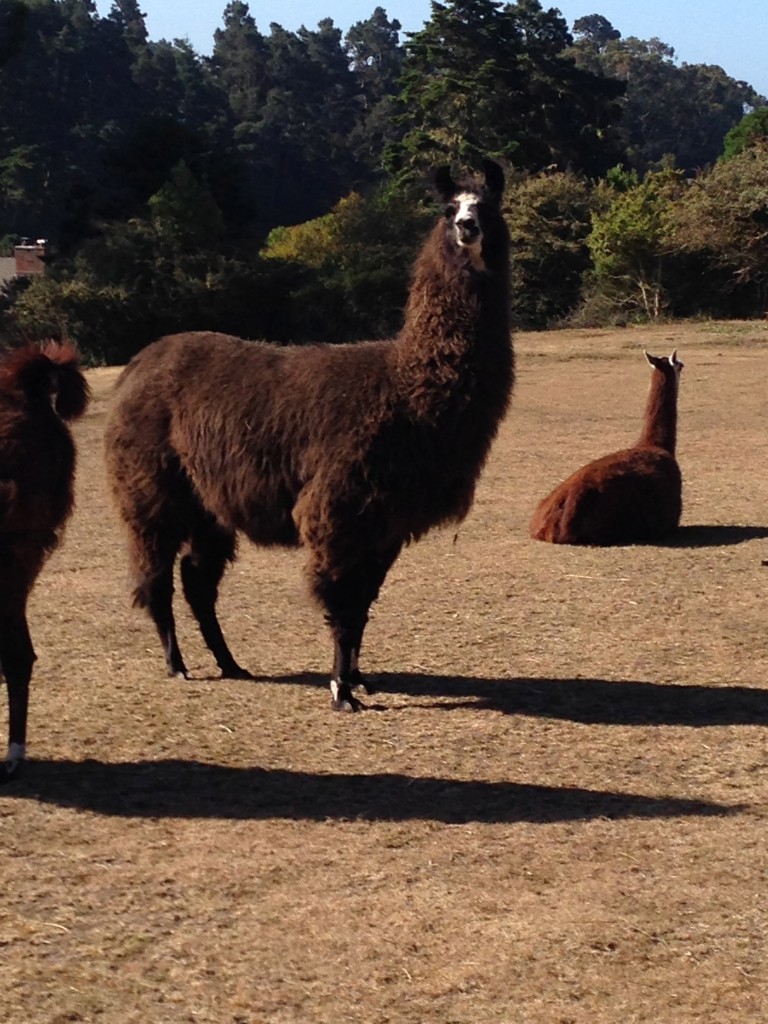 And as we found out, there's a big wine culture.  The Anderson Valley is just a short drive and there are a dozen wineries along Route 128.  The Glendeven has a tasting every afternoon, free for guests, where we could sample California wines.
So, what did we do on our visit to the North Coast of California?  Lots!  Barely had a free minute.
So stay tuned.  I've been a little remiss in my postings but there's more to come from our little getaway
See you at the bar….