We've been before. Quite a few years ago and loved it except for the fact that I almost drowned when I was thrown out of a raft on the Pacuere River. But other than that, we had a great time decided we'd give it another go. Our itinerary was: 4 days on the Osa Peninsula in an eco-lodge called El Remanso and then 3 days on the beach in Santa Teresa at a small boutique inn called Latitude 10 Beach Resort.
Flights from Boston are good and we flew into San Jose via Baltimore. What I forgot was that I had to get onto a 12 seater to get to Puerto Jiminez where we would be met by a driver for El Remanso Eco-Lodge. In order to get anywhere in Costa Rica, if you're not driving which is an adventure in itself, you're flying on 12 seater twin engine airplanes. As you might know by now, I am not a good flyer. I like a window seat so I can see what's going on and if it's a clear day I'm good. But when there are ominous clouds looming ahead, I'm no good. And that was what I saw when we got onto the Sansa 12-seater. Everyone on the plane was laughing and having a great time except for me! In the long run, it wasn't a bad flight and once we flew over the mountains and down along the ocean it was quite nice.
We arrived at Puerto Jimenez which is literally an airstrip. Banana trees on the side and if the plane veers too much to the right they'd clip a tree. In fact, the navigation on the plane is Garmin and it says danger as they approach the runway. But we arrived in good shape and were met by Danier of El Remanso and so our adventure began.
Forty-five minutes on a dirt road, through two creeks and we arrived in a rain forest paradise. El Remanso, an eco-lodge on the Osa Peninsula would be our home for four days. Off the grid, no cell coverage, wifi in the reception area if you need it and the best thing of all – no hair dryers please! Because they run on their own power, hair dryers use too much electricity. That was okay with me. But this was not rough.  It was a beautiful eco-lodge with all the amenities.  Beautifully landscaped, rainforest all around it, a lovely open dining room and a pool. The vast empty beach 400 steps down. We stayed in a casita which overlooked the Pacific through the trees and were surrounded by the rainforest. It was the most secluded of the suites. At night, pitch black, only the noises of the rainforest and then of course, at 4AM the howler monkeys wake you up. Who needs an alarm clock!
This was like an adult camp. A night walk-when the guide told us to turn our flashlights off we couldn't see the hand in front of our face; a 4 hour morning walk; a 5:30am bird watch, zip lining. Yes I zip lined! I had to – if a 10 year old can do it so can I. And it was exhilarating!
We loved the Osa Peninsula. But alas, our four days were over and it was on to the beach.  Here are a few snapshots of what we saw: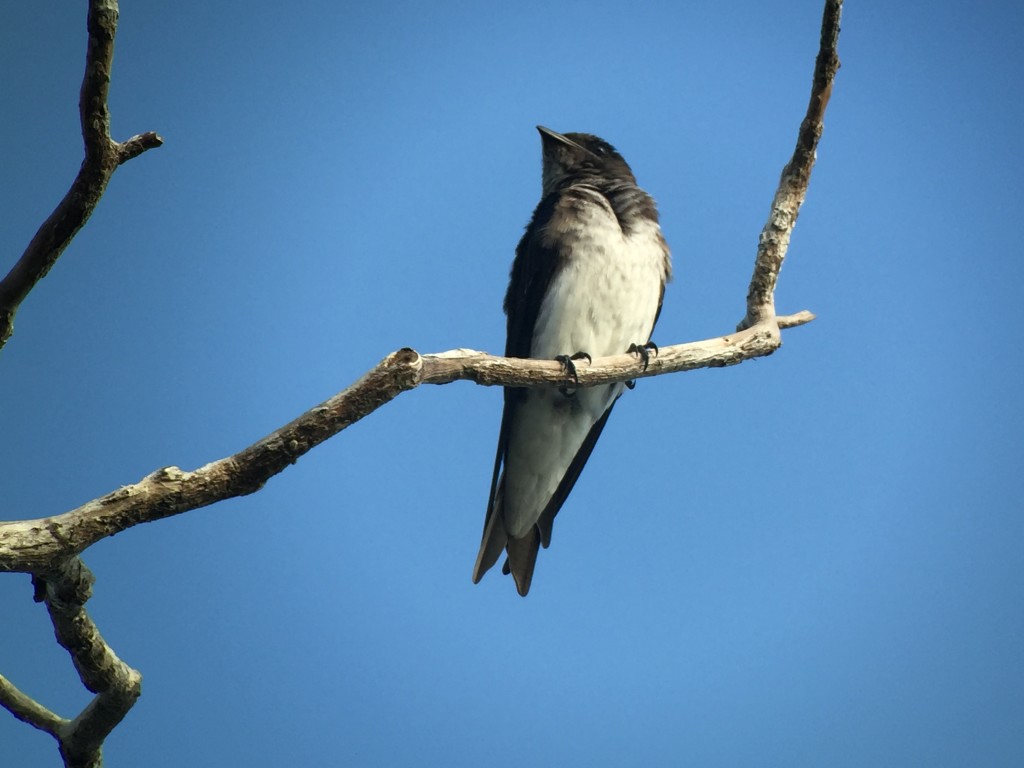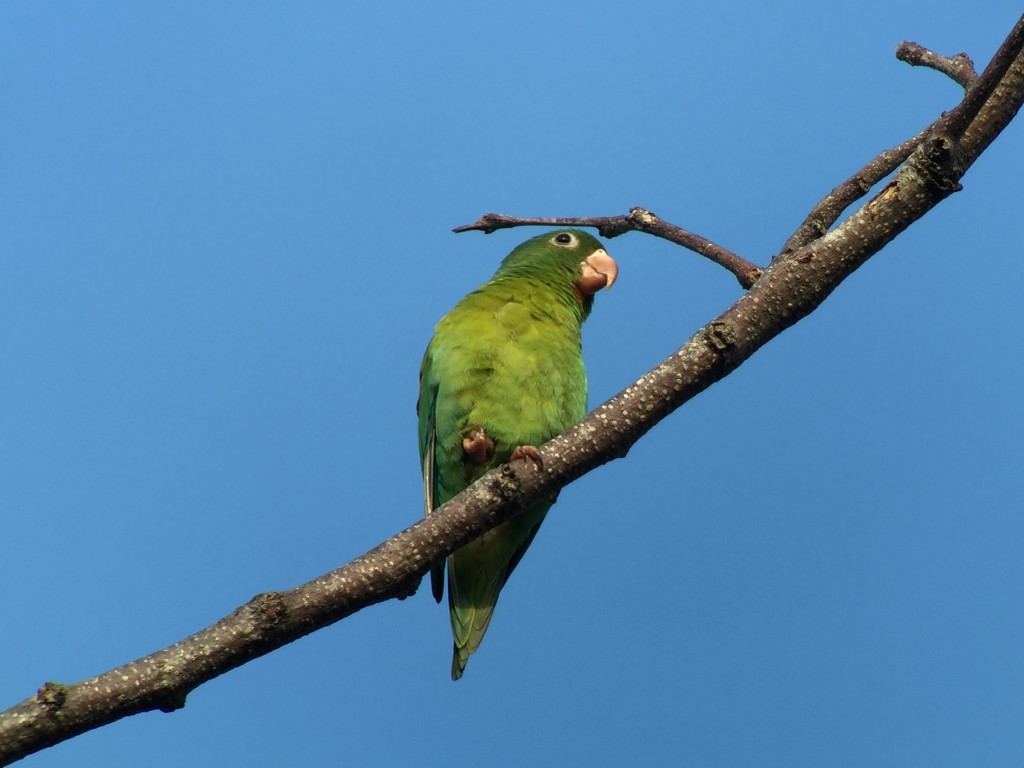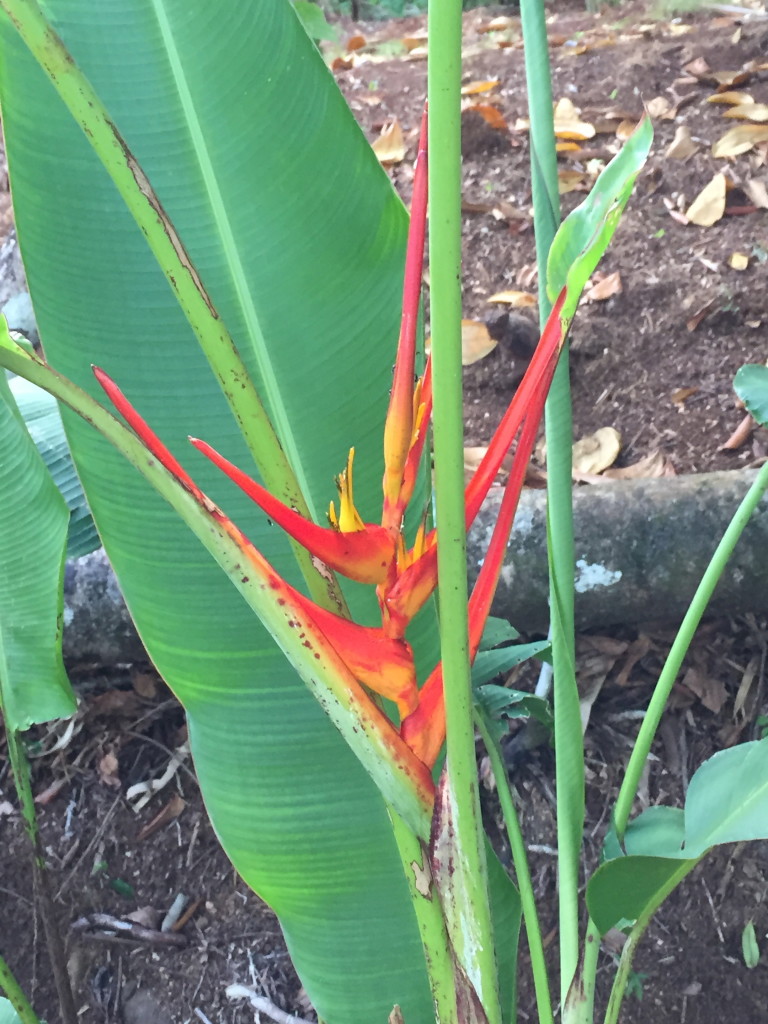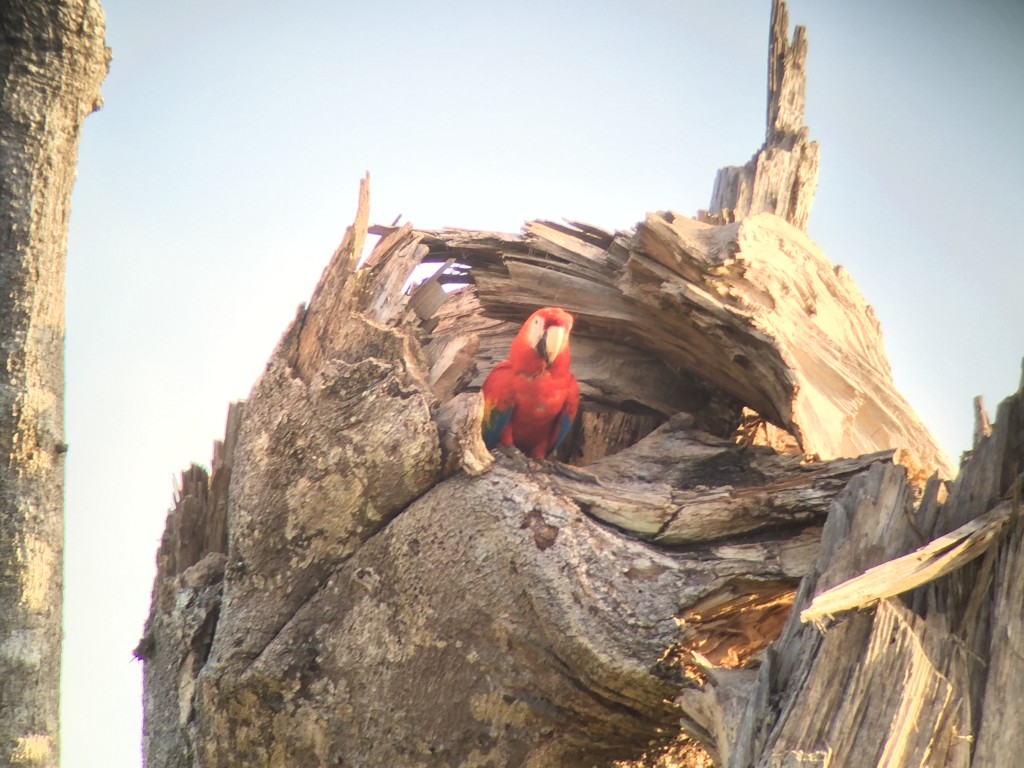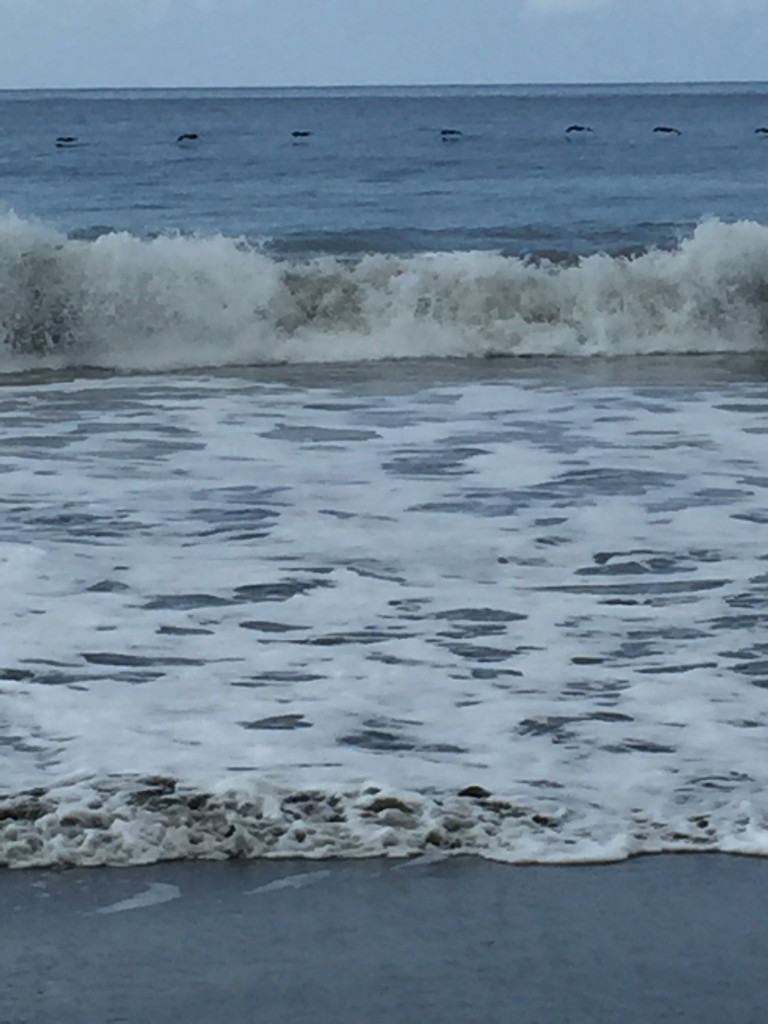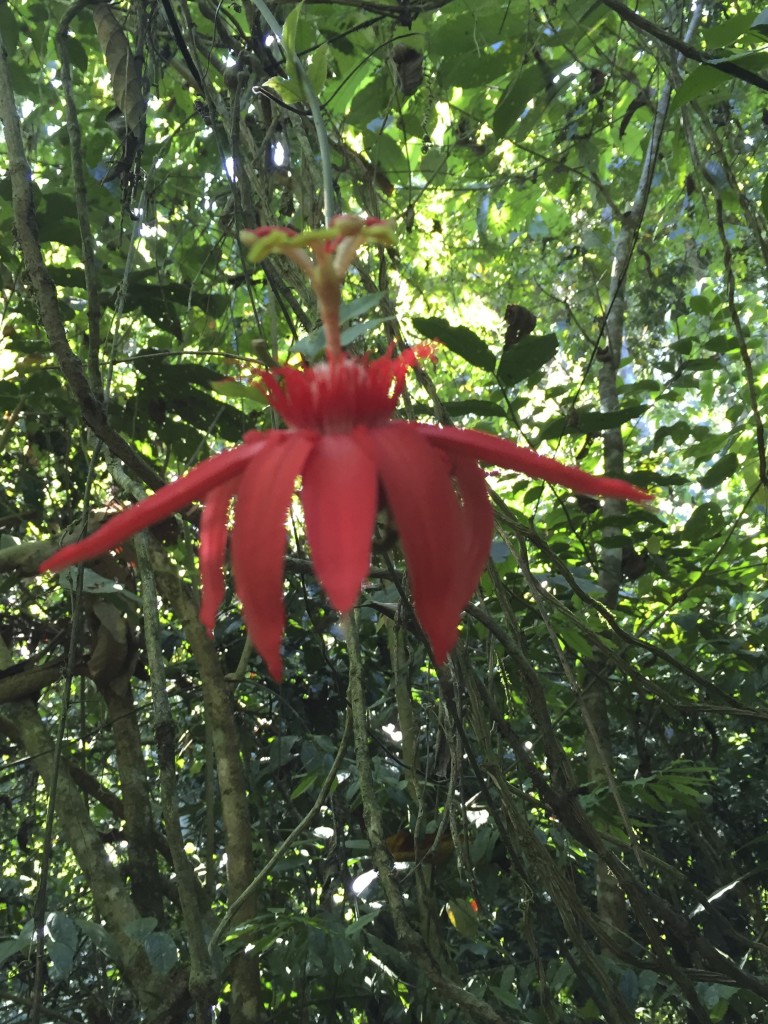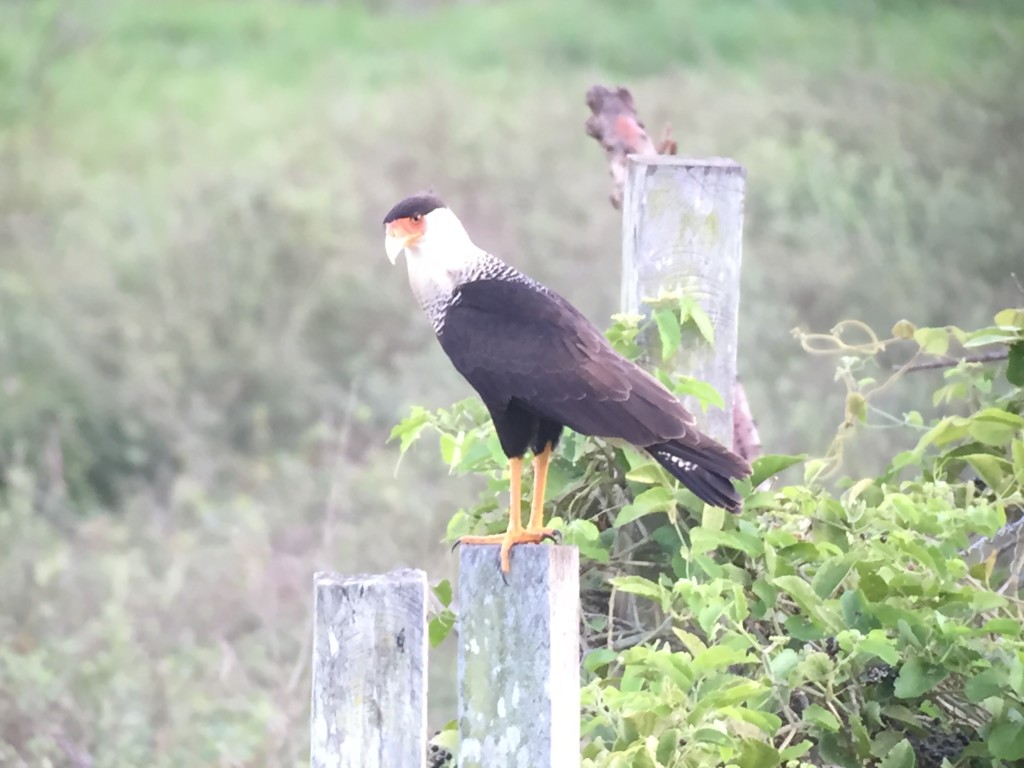 But before we could get to the beach we had to take 2 more 12-seaters. As we were sitting waiting for our driver, we were told the airport was closed due to a problem with a plane. What? That's all I had to hear! Well, it seems a plane had a flat tire and that the airport was closed. Oh-Oh!! But it opened and onto another 12-seater. This time I put on my headphones and cranked up the music. Shut Up and Dance seemed to work very well and the flight was actually pleasant. Just one more 12-seater, 17 minute flight to Tambor from San Jose. Another small runway but bigger than Puerto Jiminez.
And, a whole different part of Costa Rica. Rolling hills, lots of cows, mountains in the distance and then arrival at Santa Teresa. It's a surfing town. Lots of surf shops, restaurants, people – and celebrities. Tom and Gisele live up the road in Playa Hermosa, Matt Damon sightings and Mel Gibson has a 3 house compound in Mal Pais which is the next town. It was a culture shock for us after being in the Osa.
On arrival at Latitude 10, Hazel met us in the driveway with a fresh coconut and we were shown to our villa. We've stayed in many beautiful and unique spots, but this was an "oh wow" moment. Our own villa, wraparound porch, ocean dead ahead of us, louvered open windows, four poster bed with mosquito netting (which we didn't need-no Vika virus in Costa Rica) and the piece-de-resistance, an outdoor shower suite like I've not seen. Beautiful grounds, an open dining area, staff that were amazing, a beach for ourselves, it was unbelieveable. After our first night there, we were the only ones there along with another couple. It's a small hotel, only 6 casitas very well placed. Although we felt away from everything we were just steps from the dining room and the ocean. At night after returning from dinner in Santa Teresa, our suite was lit up with tea lights and candles. It was really something else. Is there anything better?
What to do in Santa Teresa. Lots, but for us, after being busy for 4 days we just sat on the beach, collected shells, ate, read and played Scrabble and watched the monkeys. I can never get enough of that. At night, there are lots of restaurants in the area. We had tapas, Italian and on our last night we had a very special dinner at Casa Camelion – a small hotel in Mal Pais, up a hill overlooking the Pacific and very unusual, almost Balinese in style. A table for two, covered in flower petals, candlelit, and there is only a choice of two entrees each evening. That night it was grilled lobster with guacamole. Such a great way to end our trip.
The next day – back to Tambor for the 17 minute flight to San Jose on the last 12-seater and then back to Boston.
Oh, all those shells I collected-got taken away from me! Beautiful shells that I was told couldn't be taken out of Costa Rica. So the customs agent took a few shells and sprinkled them into my carry-on. What a bummer!
The bottom line – Costa Rica was phenomenal. Much better than I thought it would be. We saw over 50 varieties of birds, the largest butterfly in Costa Rica, the largest lizard. I learned the difference between a Howler monkey and a Spider monkey. I learned about army ants and leaf-cutter ants. And, I ziplined! Totally outside my comfort zone but what the hell – it was exhilarating!!
See you at the bar…..