What else did we do and love about Madrid?
The Museums
We don't traditionally visit museums but Madrid has some very impressive ones.  We visited two;  no, not the Prado.  The Reina Sofia and the Thyssen Bornemisza.
The Reina Sofia – The Reina Sofia was founded as a hospital in the 16th century.  Going through several modifications it was declared a national monument in 1977 and a permanent collection was inaugurated by King Juan Carlos and Queen Sofia in 1992.  Since then it has increased in size and collection.
We went to the Reina Sofia for one thing, to see Guernica by Picasso.  Some argue it's his most celebrated and controversial work of art.  It's part of the permanent collection at Reina Sofia and occupies it's own room.  It's 11 ft. tall by 25 ft. wide.  The story is that Picasso was commissioned by the Spanish Republican government to paint a mural for the Paris Exhibition in 1937.  His original idea was deserted when the Germans bombed an innocent town by the name of Guernica.  Guernica shows the tragedies of war in the suffering of people, animals and buildings.  It's black, blue and grey in color and it is best seen with an audio headset so that you get some idea of what you're looking at.
When Franco came into power the painting was sent to the United States to raise support for funds for Spanish refugees.  Picasso refused a request that Guernica be returned to Spain until the Spanish people enjoyed their country as a republic.
When it returned, it was sent to the Prado at Picasso's request.  It was moved to the Reina Sofia from the Prado in 1992 along with other preparatory works that hang in the room.  The move was controversial because of Picasso's request that it be hung in the Prado.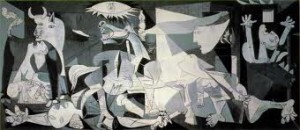 Opened in 1992, the Thyssen-Bornemisza Museum completes what's called the "Golden Triangle of Art".  On six floors  are over 1,000 paintings ranging from the 13th century to the present.  Each floor represents a period.  It's overwhelming and you can spend days there.  We spent a few hours.
The Finale
Posters advertising upcoming concerts are plastered all over walls on the streets.  One that caught our eye was advertising Queen – Bohemian Rapshody.  We weren't sure what it was going to be but for our last night, it sounded like the right thing to do, being rock n' rollers and all.  We got to the theatre on time, the tickets said 8PM but I guess in Spain that doesn't mean that's when the show starts.  We were worried we were going to be the only people in the theatre but people started strolling in and by 9 it was pretty full and the show began.  Four singers, 3 guys and 1 female opera singer backed by a 40 piece symphony orchestra.  It blew us away.  They were  beyond fantanstic.  They're interpretations of Queen and the staging was phenomonal and it was a great way to end our stay in Madrid.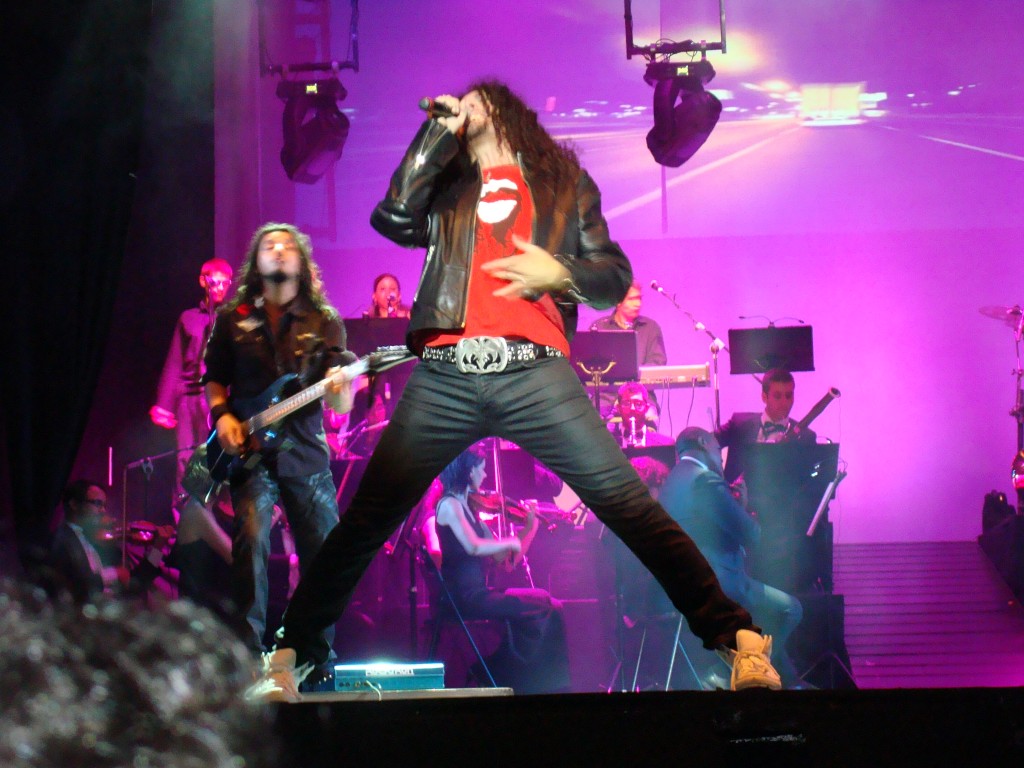 But, not without dinner at midnight.  Sitting outside at a little Italian retaurant we devoured a pizza.  By the way, at midnight the restaurant was packed!
We loved Madrid.  We loved walking through the streets, always alive and vibrant, so I'll end with some street scenes and a little street art.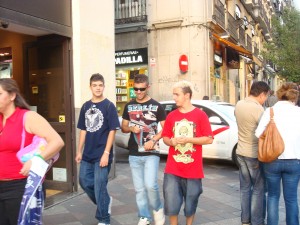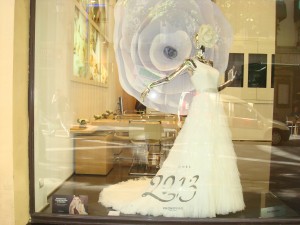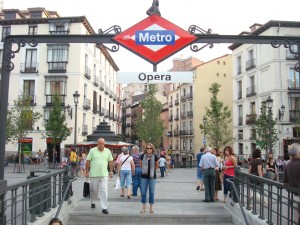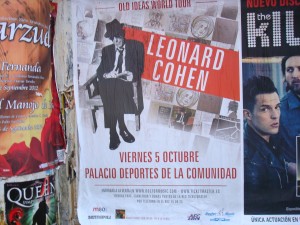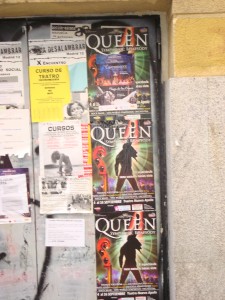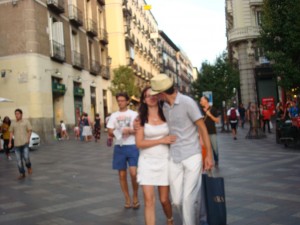 So, that's how we spent our summer vacation.  We're in the planning stages for the next trip but there's lots going on between now and then.
So stay tuned and see you at the bar….
Read More